Sunday, February 12, 1:30 pm,

Writers Group
via Zoom. Jim Gasperini and others will present.
Sunday, February 19, 2:00 pm, Monthly Program via Zoom.
The Who, What, When, Where, How and Why of Paraplegic Vivian Edward's Transcontinental Goat Cart Odyssey, 1907-10
A Presentation by Oliver B. Pollak
This story started to ferment around 2001. It flowered in 2022. It grew beyond the 1500 words permitted by the first contemplated publication. It stood at 5400 words by January 10, 2023, without footnotes. eBay provided an image cache and hundreds of digitized American newspapers followed how a man born in Iowa in 1856 was paralyzed from the waist down at the age of four and cast a transcontinental image somewhat akin to the modern accomplishment of the Paralympics. The keys to his success were a sense of independence, the invention of a cart pulled by four goats, and the indulgence of a welcoming audience, especially children. From 1888 to 1916 (8 years after his death) there was talk about publishing a book of his travels. This presentation is not that book, but the best that can be done over one hundred years later.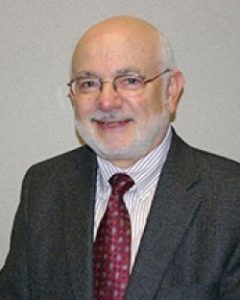 Oliver B. Pollak retired in 2012 from the academic world of the University of Nebraska at Omaha where he taught since 1974. He retired from practicing law in 2016. He and his wife Karen left Omaha in October 2016 and settled in Richmond where they have the riches of their two sons, grandchildren, pleasant weather, the Bay Trail, museums and libraries, cuisine and wine country, a view of Mount Tamalpais, the internet, old and new friends, and visitors. His pen and keyboard cannot be stilled as ideas rush in. This story is designed to display methodology, technology, Disability History, and making a living under very challenging circumstances. It is inspiring and has elements of a Greek Tragedy.
The presentation will be recorded, and the question-and-answer part will be posted on YouTube for IHS members only. If you don't want to be on the recording, just make sure your video is off. And please remember to mute your microphone!