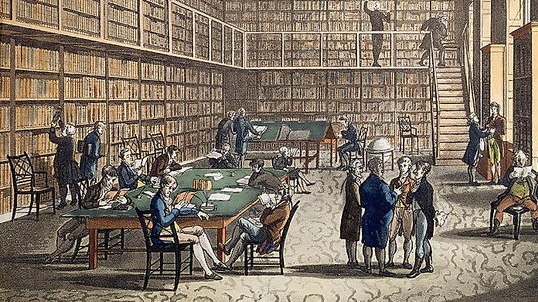 Excerpts from the report in the Spring 2015 Newsletter:
Sue Mote is working on a novel, "An Ordinary Viking," the story of an adventure-seeking youth who really doesn't like the shedding of blood. When researching the Viking age for a work of fiction, Sue found many details elusive. The Norse had no written language beyond the runes with which they carved messages on memorial stones and personal belongings and on random walls and deck planking. For written accounts, all we have are the views of travelers, spectators, and victims, i.e., outsiders.  Archaeological evidence provides a limited and shifting view. Much of the Vikings' material culture was of wool or wood, which easily decays. The interpretation of evidence shifts because new objects keep surfacing, and technology requires adjustment of the meanings of physical evidence. For example, bone scans have turned the Oseberg ship burial's "crippled old servant" into a woman who ate what only royalty could afford.
Margaret Simmons, daughter of late Institute member Ann Marie Koller, presented her mother's scholarly life and the dilemma she faces in the publication of her mother's biography of dancer Tilly Losch. Ann Marie was born in 1913 in the suburbs of Plentywood, Montana. Her life was devoted to scholarship. It is all she ever wanted to do, and it is what she did while teaching high school. She was a happy member of the Institute. She taught herself German to work on a biography of the Duke of Meiningen while she was getting her PhD at Stanford. That research became The Theatre Duke. Along the way, she wrote a piece about Ira Aldrich, a black actor who had worked with the Duke of Meiningen in the 19th century. (See the collection Ira Aldridge: The African Roscius for Ann Marie's essay).
Liz Vasile, a historical and cultural geographer,  spent most of her career outside academia, in program management and evaluation. She recently returned to Cal as an academic coordinator, a job that involves navigating the institutional bureaucracy of the university on behalf of faculty and members of an interdisciplinary research center. Part of the draw of returning to campus was to be able to focus on a little scholarship of her own.  Picking up the threads of her previous research and fieldwork, on urban peripheries and enclaves, counter cultural and oppositional movement, and migration in Latin America, North Africa, and the US, Liz is diving into the literature in search of a focal point for future work, and a good research question. One area of particular interest is Mediterranean or Southern Thought, as an alternative framework for examining the modern migration experience. Liz finds that a major challenge of independent scholarship is a lack of dialogue.
– Sue Bessmer
Edward Von der Porten described the Manila Galleon Project that has engaged him for the past sixteen or so years. Drawing on a wealth of experts from his career in marine archeology and history and support from various institutions, such as the National Institute of Anthropology and History in Mexico, he has put together a research and excavation team that has explored the remains of the San Felipe, found on the coast of Baja California. What started as a few pieces of porcelain, believed to be Chinese, found by American tourists, is now a full-fledged project that has slowly revealed treasures and information about the Chinese-Spanish-Philippine trade that lasted 250 years.
          – Maria Sakovich