Sunday, August 15,
2:00 pm,
Monthly Program
, via Zoom.
Christopher Webber presented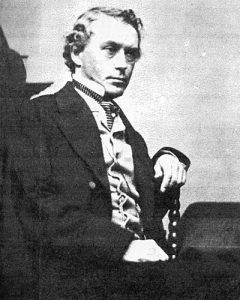 A Wall Street lawyer's Civil War project to help preserve the Union inadvertently ended up empowering women and paving the way to health-care reform. When the war began, attorney George Templeton Strong worked with friends to create a "Sanitary Commission" that would provide the Union army with medical support. From small towns to big cities, women came together to knit socks, collect blankets, and put up jelly to contribute through the Commission. Through their work, they gained confidence and political savvy that would prove invaluable to the nascent movement for women's rights, and also motivation to improve health care after the war. Strong was a Columbia University graduate and trustee, and a lay leader of the historic Trinity Church, Wall Street. He told much of the Commission's story in a thoughtful diary so candid and fiery that he insisted it must remain sealed for 50 years after his death.
Institute member Christopher L. Webber is a priest of the Episcopal Church who has served parishes in Long Island, New York; Connecticut; and Tokyo, Japan. He is a graduate of the Princeton University School of Public and International Affairs and the General Theological Seminary with an honorary doctorate from the latter. He is the author of over thirty books, ranging from the first-ever sequels to Beowulf to a biography of James W.C. Pennington, an early 19th-century black escaped slave and abolitionist. Chris moved to San Francisco in 2003.