Sunday, July 18, 2:00 pm
Peter Meyerhof presented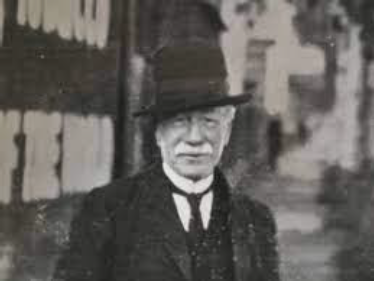 Solomon Schocken (1842-1932) was a Jewish immigrant who rose quickly to considerable significance in Sonoma and beyond, through his own business ventures and as a mentor to several future entrepreneurs. Schocken's diverse contributions to the community illustrate his hard work, imagination, and successful business model. He ran a popular and affordable general store in the center of Sonoma; began beauti-fication projects; organized the local water-supply system and later an electrical network; loaned money to General Vallejo when he fell on very hard times late in life; and donated food to hungry Italian immigrant families. Schocken's most profitable business was his rock quarry. He came to dominate the basalt-stone industry and was the main supplier of paving blocks to San Francisco for many years. Working in the quarry, Schocken had many protegés, including Samuele Sebastiani (future winemaker), Celso Viviani (future cheese maker), and Agustino Pinelli (quarry manager and future creamery owner). Peter will review Schocken's life using mostly unpublished sources, with plentiful illustrations.
Peter Meyerhof has been a member of the IHS for over 10 years. He was raised in Canada, where he obtained a PhD in cell biology. After teaching at SUNY Buffalo, he switched careers to dentistry and has practiced in Sonoma for almost 30 years. He has also found the time to do original research on a variety of topics mostly relating to the early history of Northern California.